About the Department
The department of Biochemistry was established in the year 2004 . Post Graduate course started in 2007 and the Research course started in 2012 . Biochemistry focuses on processes happening at a scientific discipline ranging from Genetics , Microbiology , Forensics , Plant sciences and medicine , Nutrition and is appropriate for students interested in the delivery of health – care services . In this modern technology world our younger generation of students who can contribute innovative information to the technology revolution to understand how life works.

In Biochemistry Department have well equipped tools and instrument Laboratory . The Laboratory performs a wide variety of different biochemical tests for blood and urine to understanding of health and disease. Students will become familiar with commonly used Lab ware and instrumentation for sterile work and will be able to store biological samples properly.

Department of biochemistry conducting National (or) International conference and Health awareness, Blood Grouping programme for all the first year students for every academic year . This type of informative seminar and awareness will help to solve the biological problems.

Job Opportunities

Biochemists work in many places , including Hospitals, Agriculture , Food institutes , cosmetics, Forensic crime research , Drug discovery and development , Toxicology , Scientific Laboratory technician.
Faculties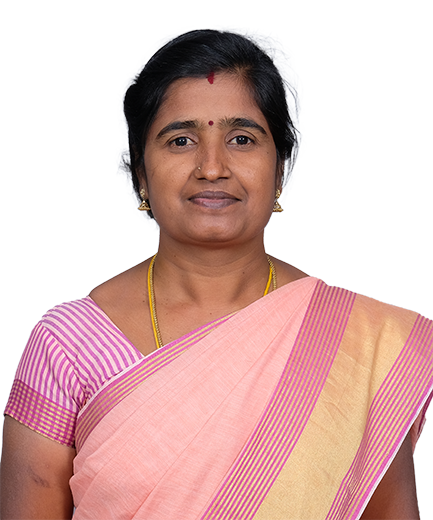 Ms. R MALARKODI M.Sc.,M.Phil.,B.Ed.,
HOD
Workshops and Seminars Attended National Seminars [1] NANOMEDICINE AND STRESS MANAGEMENT Organized, Marudhar Kesari Jain College For Women,Vaniyamb
Read more...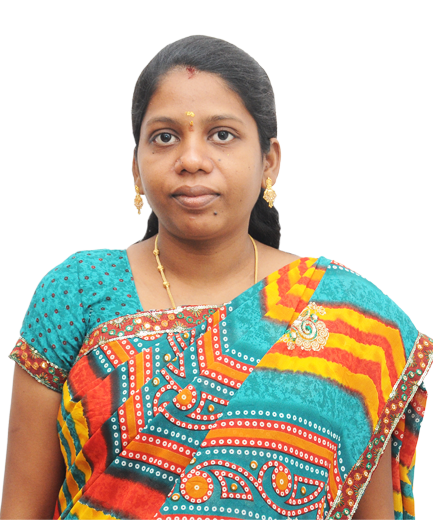 Ms. U ARTHY M.Sc.,M.Phil.,
Assistant professor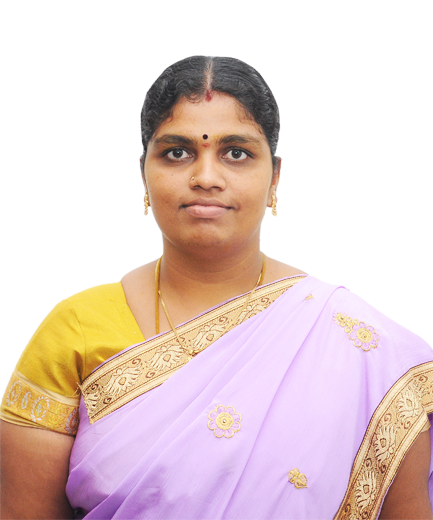 Ms. K SHEELA M.Sc.,M.Phil.,
Assistant professor
Publications International Journals [1] Protective effect of alfa momorcharin on oxidaive damage and anti oixdent status in den induced HCC In ani
Read more...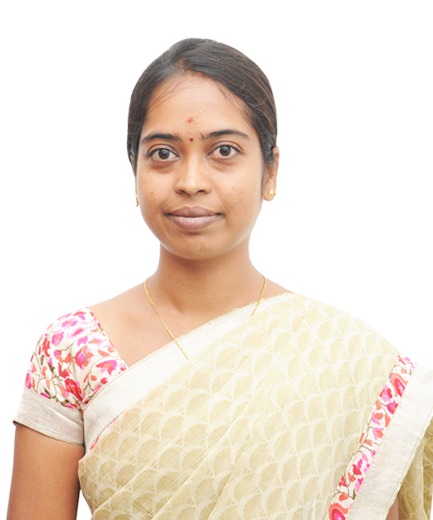 Ms. M B KALPANA M.Sc.,M.Phil.,
Assistant professor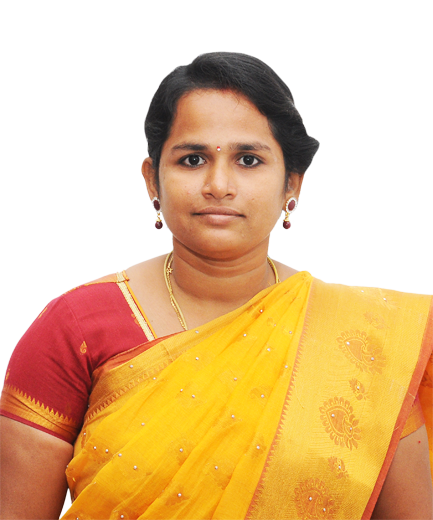 Ms. B SHALINI M.Sc.,M.Phil.,
Assistant professor
Publications International Journals [1] OPTIMIZATION AND CHARACTERIZATION OF EXTRACELLULAR LIPASE PRODUCING BACTERIA FOR BIODIESEL PRODUCTION SHAL
Read more...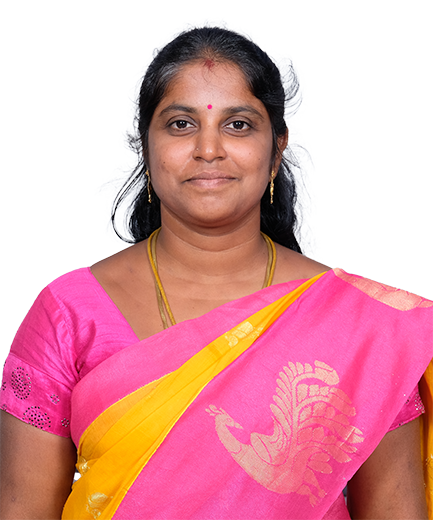 Ms. S SASIKALA M.Sc.,B,Ed.,
Assistant professor
Workshops and Seminars Attended International Seminars [1] TACKLING AND GROWING THREAT AND OF DENGUE Attended, THIRUVALLUVAR UNIVERSITY, 24 Jul 201
Read more...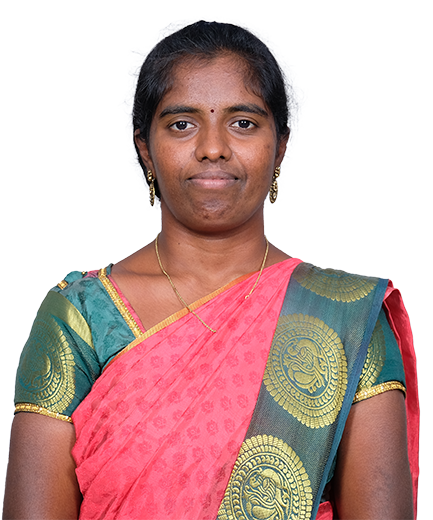 Ms. M SHOBANA M.Sc.,M.Phil.,
Assistant professor
Publications International Journals [1] ANTIMICROBIAL ACTIVITY OF ANDROGRAPHIS PANICULATA NEES AND RECUPERATIVE EFFECTS ON MIXING WITH ANTIBIOTICS
Read more...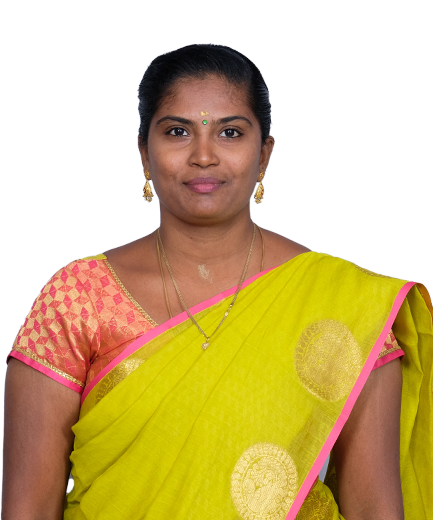 Dr. M CHARUMATHY M.Sc.,M.Phil.,Ph.D.,
Assistant professor
Publications International Journals [1] IN VITRO ANTIOXIDANT ACTIVITY ANALYSIS IN HERICIUM ERINACEUS PERS FRUITING BODIES M. Charumathy*, G.Sudha,
Read more...
Infrastructure
Biochemistry is a branch of medicine that deals with the application of physical and organic chemistry along with Biochemistry in human health and disease. The Biochemistry laboratory has well-built infrastructure facilities with all necessary lab equipments located in ambient location in the ground floor of MKJC main block .

The laboratory is equipped with some of the latest equipment including electrophoresis units (polyacrylamide gel systems), laminar air flow and semi auto analyzer that assist postgraduate students in conducting high level research.

At the biochemistry laboratory, students have access to every kind of equipment for the study of biochemistry practicals. Students are trained in carrying out clinical biochemistry investigations, instrumentation and analysis. The spacious new laboratory has colorimeters, electronic balances, microscopes, automated pipettes and dispensers, Autoclave, advanced Colorimeters, Flame photometer, Chromatography chamber, pH meter, Microscope, Centrifuge, Electrical Balance, Hot Air Oven, Distillation Apparatus, Tissue Homogenizer, water bath, magnetic stirrer, Constant temperature water bath, Balance, Hot plate for doing the practicals of undergraduates and postgraduates.

All the postgraduates are trained in routine laboratory procedures for improving their clinical knowledge. Biochemists have made important contributions to medical sciences over the years in terms of describing pathophysiology of diseases and inventing new diagnostic methodologies for better healthcare. The breadth and versatility of their lab training will continue to open many new opportunities for biochemsits in the future.
Achievements
University Rank Holders
Events